---
Yacht clubs are known to hold educational programs from time to time and a recent inclusion was the sailing program that was organized by Marianas Yacht Club.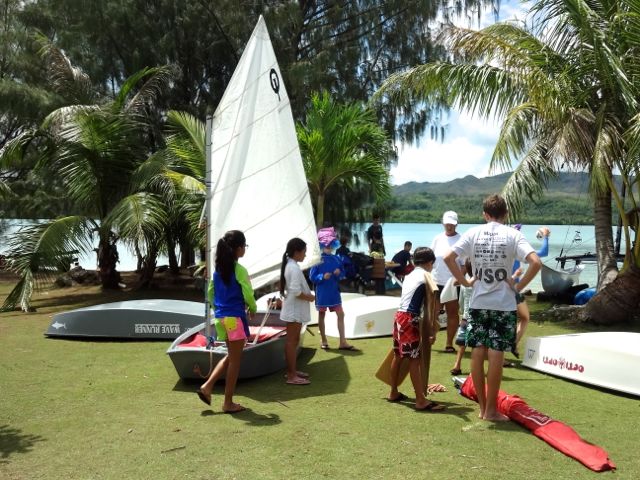 The program aimed to introduce the sailing sport to the local community as well as create the foundation for a youth sailing program to start off. The program was for five weeks and had many pros like Justin Roland being part of the program.
It was held at the Sasa Bay in Piti and it provided the perfect setting for adults, teens and children, about fifty in number, who enrolled for learning sailing during the summer. The classes were wrapped up by the middle of July. For the program Louise Currie was taken on by the club who is a member of the sailing team at University of Hawaii.
She was the course instructor along with Corey Santos who is a local sailor as well as a student at the University of Guam, who also has bags of experience from working for a Greece bareboat charter company. The club authorities were happy with the response to the program and felt that the instructors did a wonderful job in teaching the sport to the people.
The instructors brought in a lot of energy, positive vibes and knowledge that impressed the learners. Indeed, many of the sessions were filled and they were out of capacity as well. The participants had learnt to sail within a couple of days with the help of the program.
The aim of the program had been to get potential talent for future programs and it was definitely a talent pool that was discovered. For many, such as Bradley who is 15 year of age, it was a wonderful experience and he is dreaming of sailing on international waters soon. He feels that the program definitely helped him gain the skills by which the dream can become a reality.