---
To get success in Olympic level races, one needs to have a strong commitment. But, this is not true with Nikki Barnes along with Lara Dallman-Weiss. The USA open field for the event Women's Two Person Dinghy has let a delayed start by the graduate of United States Coast Guard Academy 2017 Nikki Barnes and Lara Dallman-Weiss to be in the mix.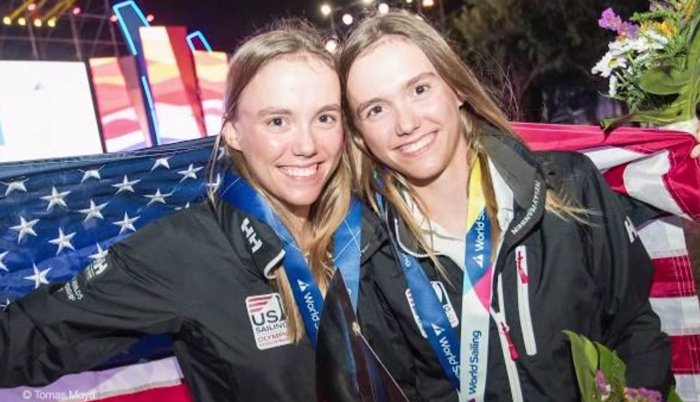 In the race, they will be competing with Atlantic sister teams Atlantic and Nora Brugman and Emma Cowles and Carmen to present the USA at Tokyo 2020 Olympics, but as of now, Dallman-Weiss and Barnes are holding a slight edge. Check out the latest update here,
For three regattas, we are off to Japan at the present and our first view at the venue of 2020 Olympic sailing. As we were leaving, we were invited for dinner with seniors and mentor, where one of mentor reminded us that experience is important for success.
We had an incredible 2019. We sailed together for three months and in that short time, we sailed for 2018 470 World Championship that took place in Denmark. Here, we discovered the level of competition we are in and we took the note, where we want to go. The same fall we came back home and turned as National Champions of the US.
The spring of 2019, European season was the mix of many small experiences and when it is assembled together, it turned our sailing as a team. During this time many time we failed, we learned from our failures and got experience. It was great learning for both of us and while racing all in the event and in training camps, our coach, Robby Bisi supported us. He was there to help us all the time. He helped us understand fastest as well as most efficient solutions via roadblocks.